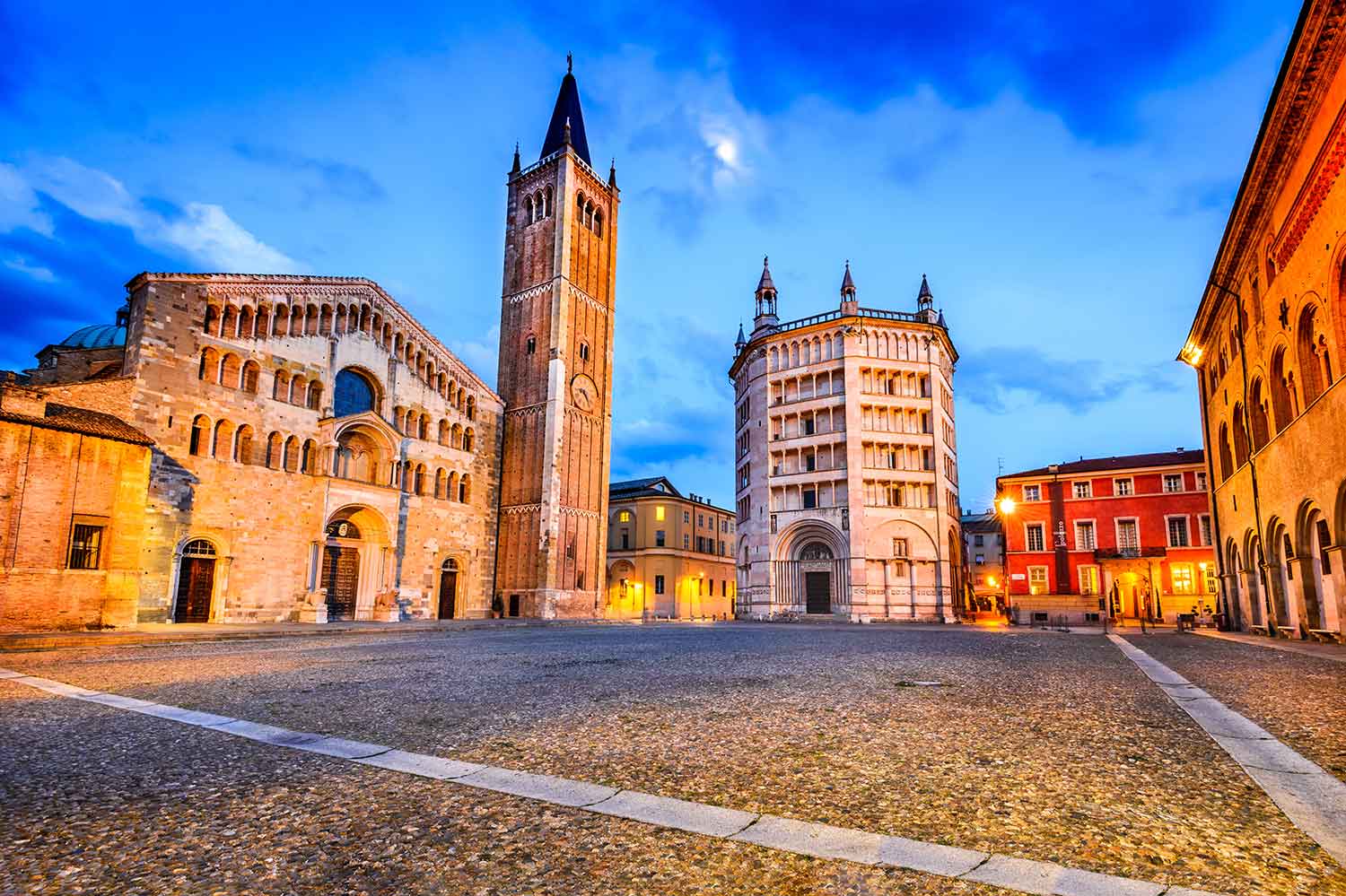 PARMA, CITY OF ART
15 minutes from the farm

After a walk along the Torrente Parma or the Ducal Park, or in the villages of the streets of the historic centre where you can breathe in the life and rhythm of this small and welcoming city, here are three different routes to learn about its history:
1. From the Middle Ages to the Renaissance: Piazza Duomo, The Cathedral, L'Antelami, The Baptistery, The Ancient Benedictine Spice Shop of the Monastery of San Giovanni, San Giovanni Evangelista, the Correggio, the Parmigianino, the Chamber of San Paolo, the Steccata , the Palazzetto Eucherio San Vitale and the Public Gardens.
2. Museum itinerary: National Gallery, the Palatine Library, Farnese Theatre, Palazzo della Pilotta, Bodonian Museum, Chamber of San Paolo, Glauco Lombardi Museum.
3. Musical itinerary: Teatro Regio, Casa Natale Arturo Toscanini, Casa della Musica, Paganini Auditorium We recommend a few stops along the way in trattorias, restaurants, bars and pastry shops which warm up the heart of Parma with delicious local specialities; we will be happy to suggest the most characteristic places.